·
Sponsored Editorial Content
Discussion Starter
·
#1
·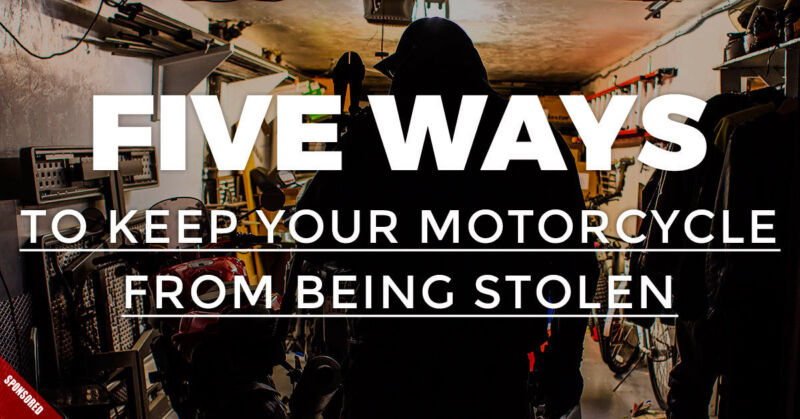 ​
If you own a motorcycle, you are a target for motorcycle theft—and it doesn't matter how fancy or filthy it is. Obviously, big-buck cruisers like Harley-Davidsons and tricked-out $15,000 sportbikes are tasty treats for thieves, but vehicle theft is sometimes a crime of opportunity, so here's five ways to keep your bike safe, no matter what it is.

Motorcycle thieves, although usually not great at career planning, are very clever, practiced and good at what they do. That means they can work incredibly fast, defeating multiple security systems and locks in minutes or even seconds. Their strongest weapon is speed, so your best defense is to make it as complicated as possible to get your bike, so they'll look for an easier target.
Read more about the
Five Ways to Keep Your Motorcycle from Being Stolen
.