Junior Member
Join Date: May 2014
Location: Delaware
Posts: 2
New guy from Delaware
---
Hey everyone! Recently bought a 2010 Ninja 250R with 2100 miles on it. It was fully stock except, the owner lowered it with RoaringToyz for his wife. I'm not new to bikes but I am new to 250r forums.
Day 1: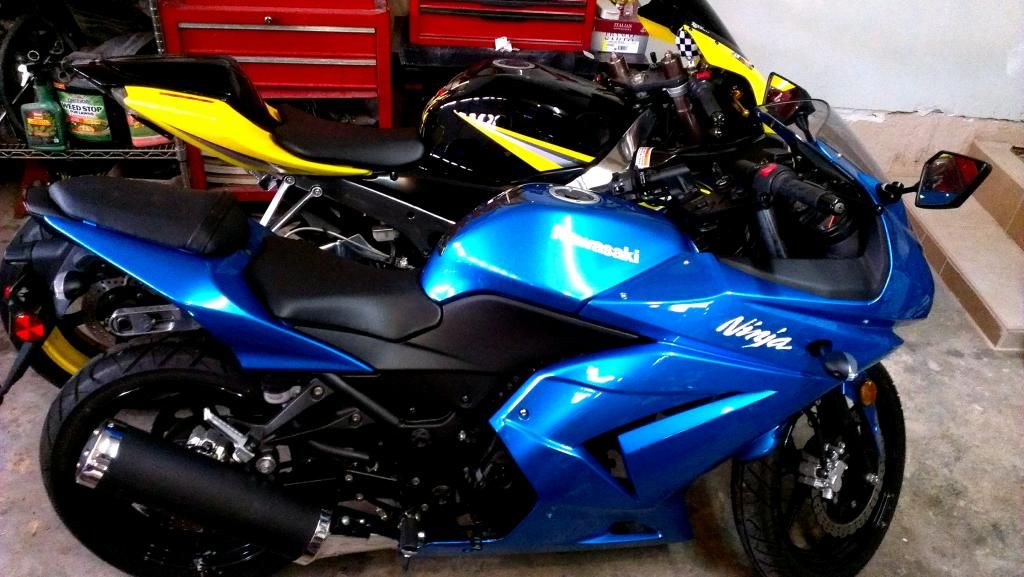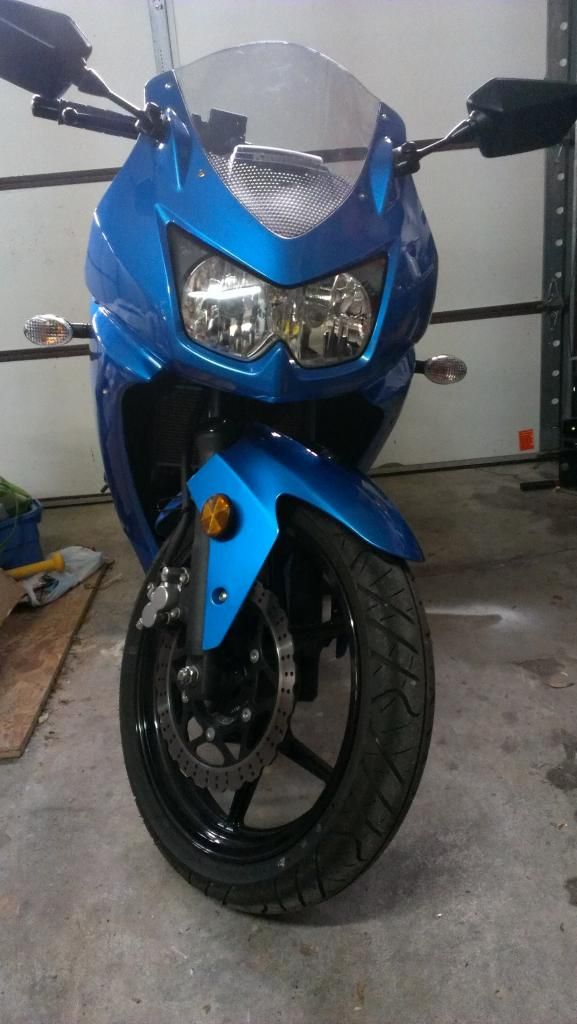 PlastiDip underside of windscreen: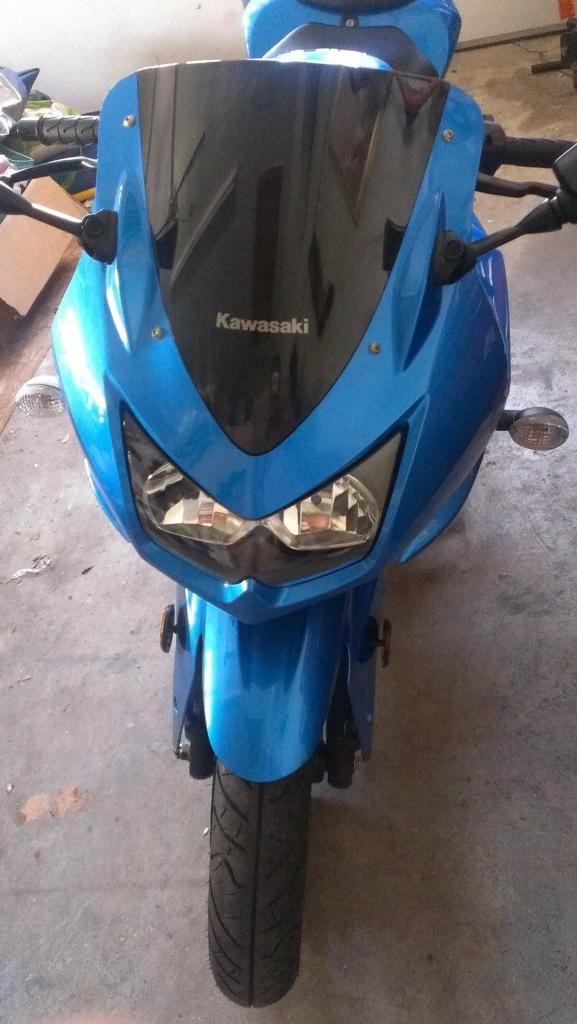 Nekkid!!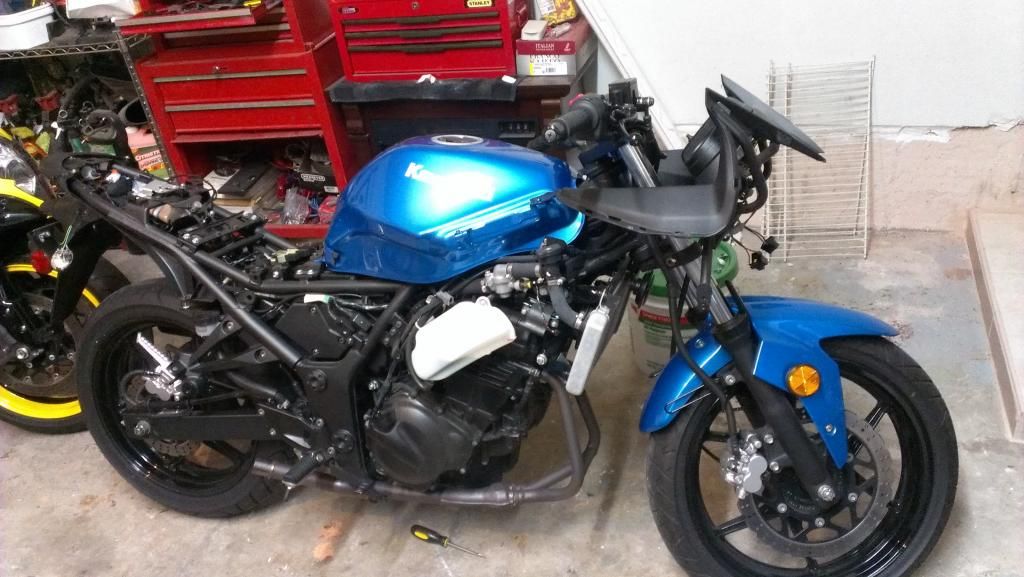 Access to gauge for Diode-mod for LED blinkers: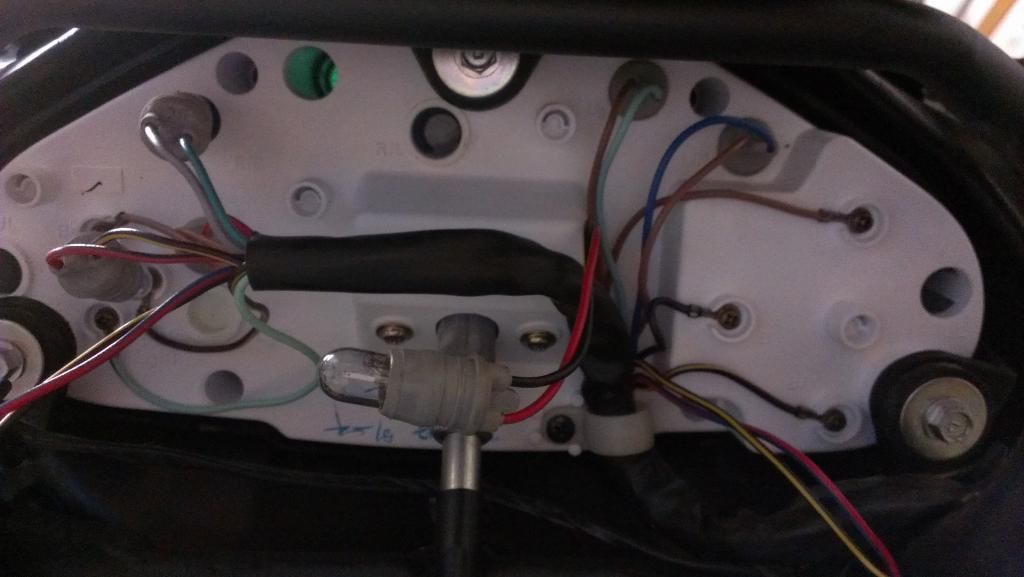 Had handful of 194 LED's so I decided to change out the 3 main ones for backlighting...and no, it doesn't get hot enough to melt plastic: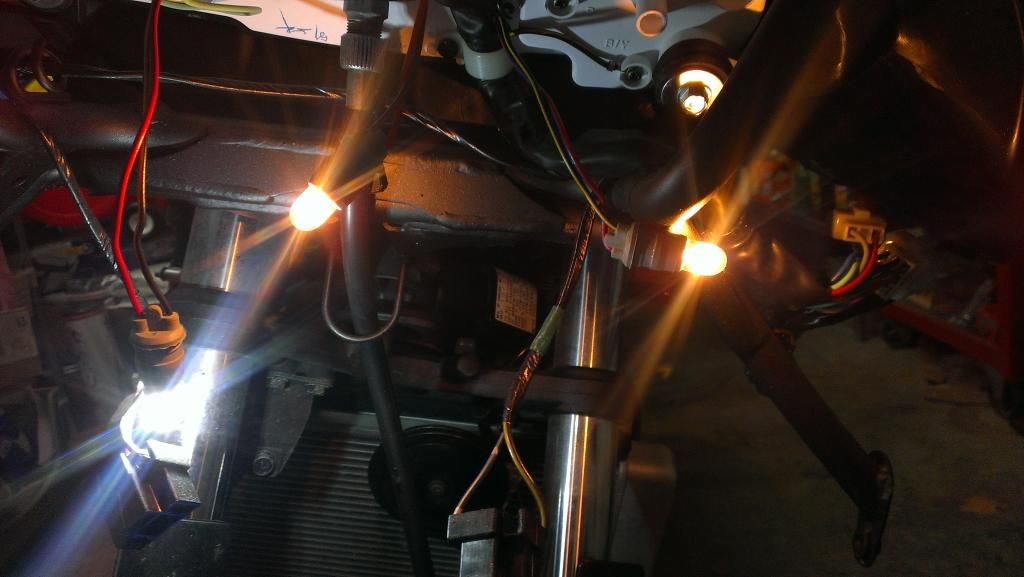 Stock 194 backlight: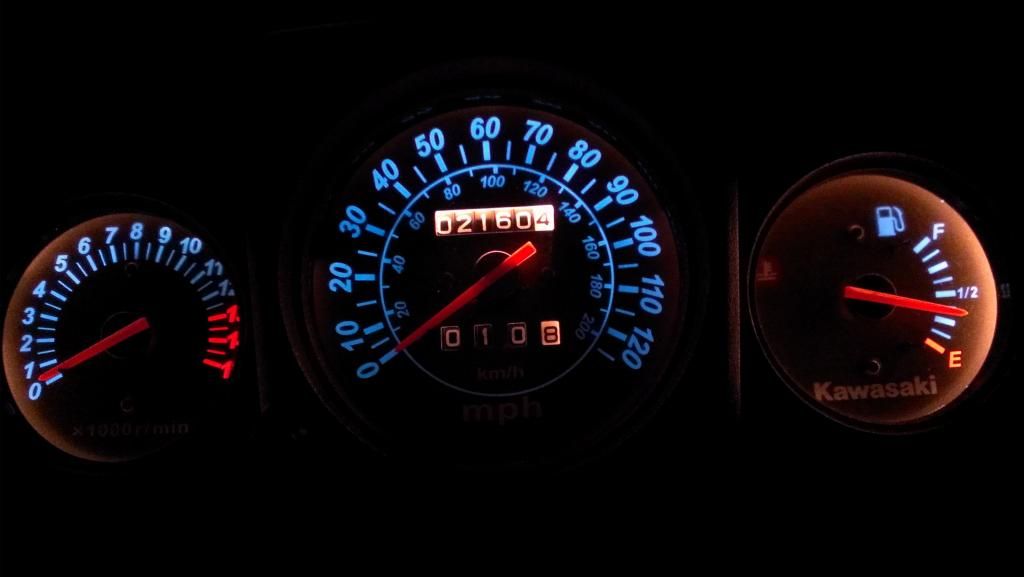 SMD LED 194 backlight: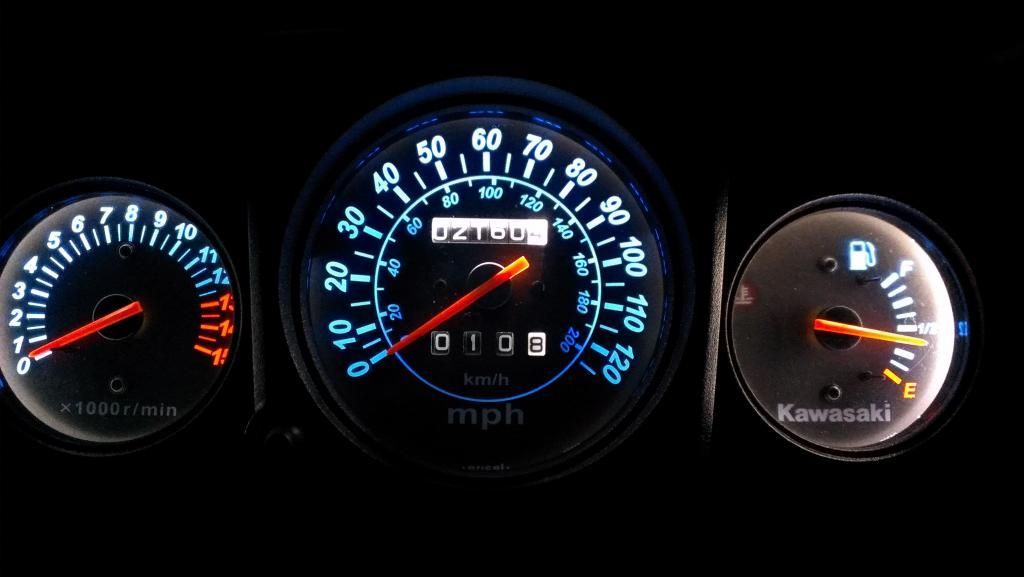 I followed this thread
https://www.ninjette.org/forums/showthread.php?t=19043
to do a flush mount turn signal but instead of using the stock bulb, I used 194 holders from a Nissan gauge cluster I had lying around: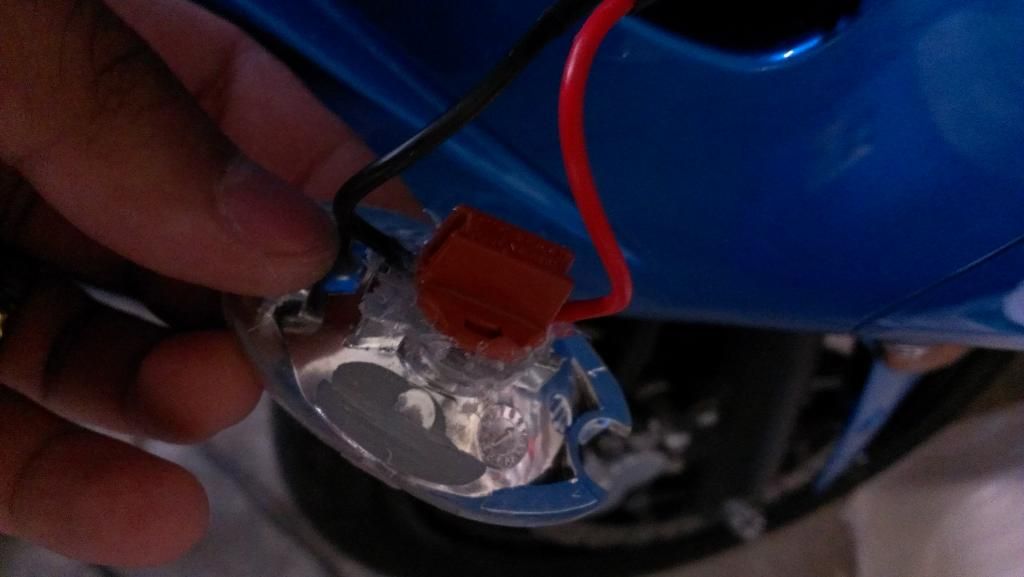 SMD LED 194 for turn signal. According to Delaware code, turn signals may be any shade of white and amber: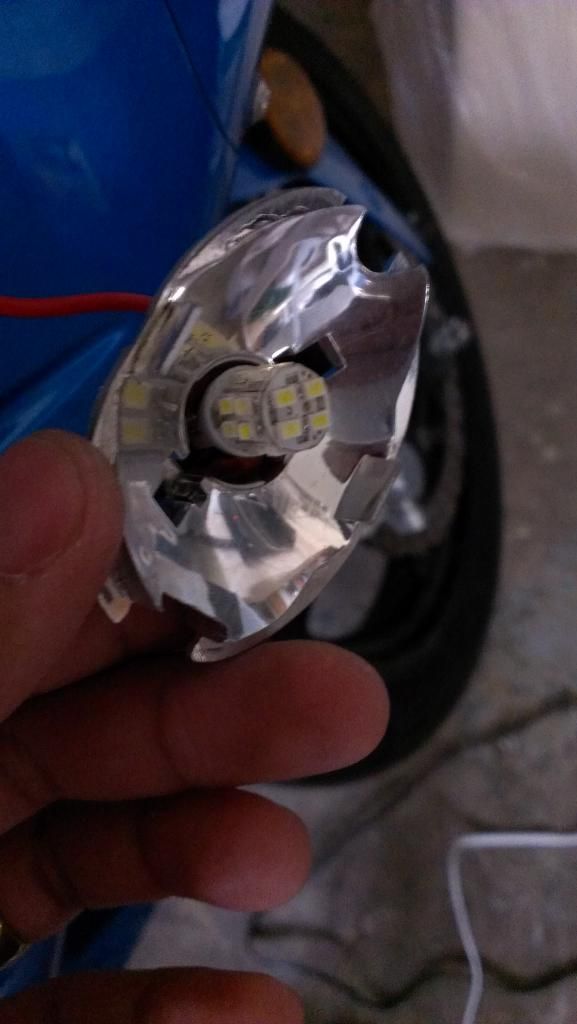 Also removed stock tail turn signals and replaced with Alpena 24" amber FlexLED from AutoZone:
SIDE VIEW: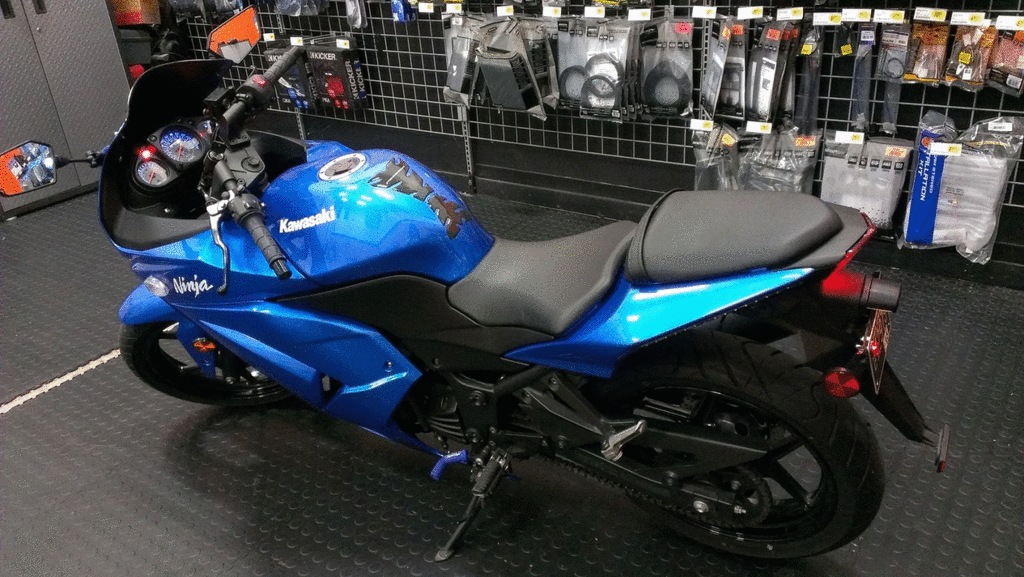 FRONT VIEW: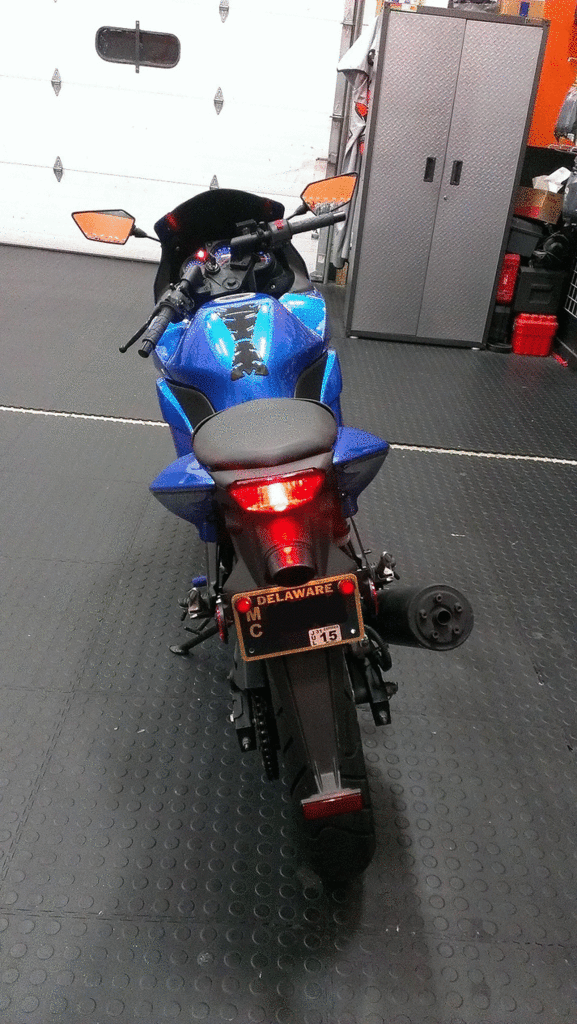 Junior Member
Join Date: May 2014
Location: Delaware
Posts: 2
Quote:
nice yu just need to hack off the fender
https://www.youtube.com/watch?v=ba8FiD2XGzI
Didnt want to hack off the fender just in case so I went with ProjektD.
Also friend of mine said Ninja was named aptly since he couldn't hear me coming. Drilled couple of holes so people can hear me at least a little bit without needing to rejet or shim.
Senior Member
Join Date: May 2014
Location: Summer Shade, Ky
Posts: 419
Welcome, here are just a few things to think about,
1.Get trained and licensed
http://online2.msf-usa.org/msf/Default.aspx
,
2.Wear protective gear --
ATGATT
All The Gear, All The Time -- including a helmet manufactured to the standards set by the DOT
3.Ride unimpaired by alcohol or other drugs
4.
ALWAYS
Ride within your own skill limits
5.Be a lifelong learner by taking refresher rider courses