Slingshot racing Gas Cap
---
To make it short, the gasket on my fuel cap was stale and cracked, so it would whistle loud. I heard from many people and a couple of sources that it was a normal thing, and some say that the vent line might be pinched under the tank.
For me, the noise would stop if I pushed the cap down a little, so it was obvious that the culprit was the gasket on the fuel cap,especially after looking at it and seeing how many little cracks it had. So I bought a slingshot racing fuel cap and problem solved. I can't have the bike whistling because its park right in front of my bedroom window. Anyways here is the picture. I like it a lot, it deletes the use of a key.However, the weight reduction compared to oem gas cap was significant, I need all the weight reduction, especially on a small motor.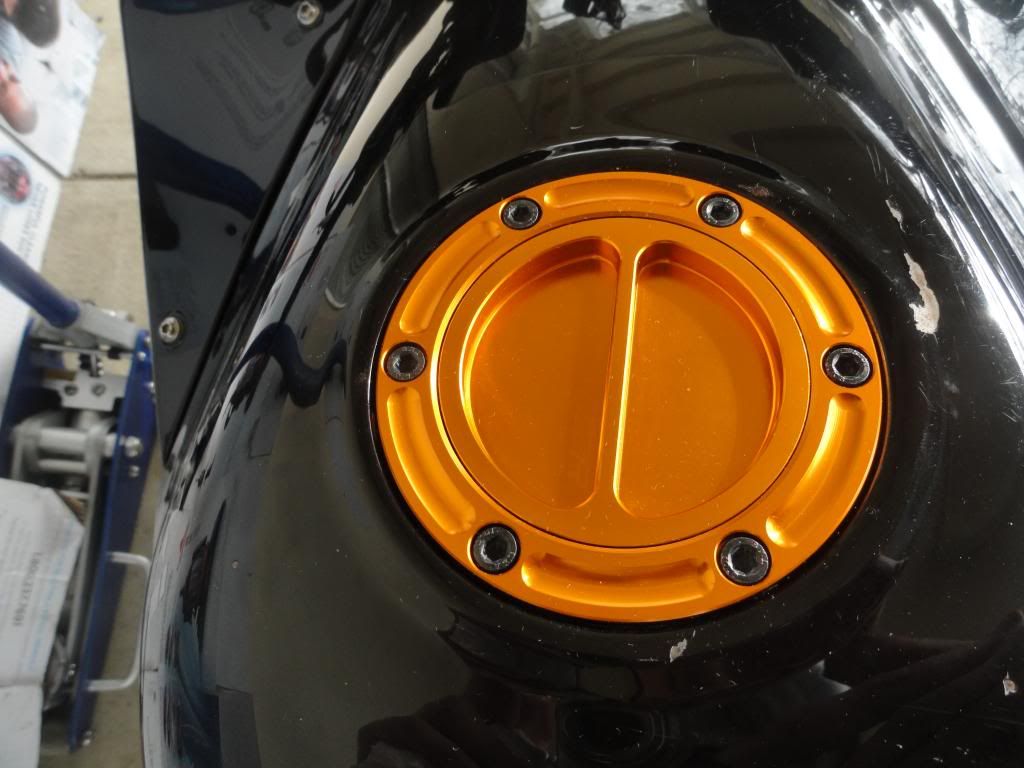 ---
1. SLK 230K AMG SPORT
2. VW RABBIT 2.5
3. 08 Ninja 250R Track Prepared
---
Last edited by BoBo; 03-11-2014 at

11:50 AM

.
Junior Member
Join Date: Apr 2014
Location: New Jersey
Posts: 4
Looks cool. What other things have you done to decrease the weight?